"First rate analysis at a cut-rate price."
— Creative Screenwriting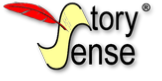 An Interview with Michael Ray Brown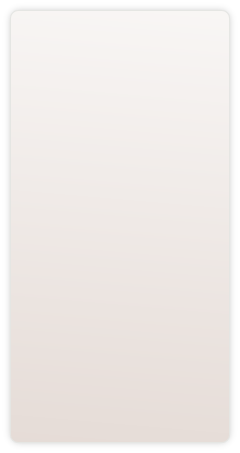 Have you ever wondered why Hollywood passes on good scripts? Or why so many bad films get made? Who are the gatekeepers at the studios? What do they look for in a screenplay? And what happens in "Development Hell"?
Michael Ray Brown, the founder of Story Sense, is interviewed in the online movie industry magazine SolPix. A former development executive, Michael shares his experiences as a Hollywood insider. Having served in the story departments of seven major studios, he offers insights and practical advice to writers trying to break in.
This excerpt is reprinted here with the permission of Michael Neff, Editor-in-Chief, SolPix.


As a product
ion executive, story analyst, writer and director, Michael Ray Brown has recommended and/or developed the screenplays for numerous successful films, including THE LAST EMPEROR, CITY SLICKERS, FREE WILLY, WHILE YOU WERE SLEEPING, APOLLO 13, BRAVEHEART, and CONTACT, among many others. He has served in the story departments of Warner Bros., Universal Pictures, Columbia Pictures, Paramount Pictures, 20th Century-Fox, MGM/UA, and Walt Disney/Touchstone Pictures. He also was the story editor for Metromedia Producers Corporation, where he developed the hit TV series SMALL WONDER and the miniseries SARA DANE. His short film, THE ORCHARD HERITAGE, was an Academy Award student film finalist and voted Best Animated Film at the Athens International Film Festival. Over the past three years Michael has written more than 30 hours of prime-time television. A staff writer on four series, he recently scripted the made-for-TV movies ESCAPE FROM DEATH ROW, CRUEL DECEPTION, and ANGEL OF DEATH for New Dominion Pictures. He is also a script consultant.
Neff: Michael, hi. Let's start off talking about your story analyst days at the studios. Can you place it in context for us?
Brown: Producers and studio executives usually don't read scripts themselves. Submissions are sent to the story department and assigned to a reader for what's known as "coverage." It's that one reader who will decide whether the script gets a shot. Readers, especially career professionals at the studios, like to think of themselves as the "unsung heroes" of the movie industry. Probably nobody else thinks of them that way, but it helps to have that attitude when you're reading the third "Die Hard in a fill-in-the-blank" script you've read that week, it's 1:30 in the morning, and the creative exec wants coverage on his desk by 9 because they may want to place a preemptive bid. Story analysts work long hours, reading until their vision blurs, in hopes of finding a gem. They also think of themselves as a shield, protecting the world from bad scripts. In the Metropolis of the studio system, they are the Supermen. That is, the best of them think this way. If you want to be a hero, you'll do noble things. You'll stick your neck out.
Unfortunately, some readers are less conscientious. Some are just punching a clock. One colleague of mine in the MGM Story Department defined his job as "giving the executives a reason to say 'No.'" He confided to me that he never recommends anything, for fear of losing his job. Readers are seldom fired for rejecting a script, but waste an hour of an executive's time by having him read a clunker, and you're dead meat. Others think of the job as a stepping stone. The reader who had the office next to mine at Warner Bros. didn't read much. He had "interns" read for him. He put his name on their coverage and spent most of his day hanging around the offices of executives and producers on the lot. He quickly progressed to Vice President at another studio. After he left Warner's, I heard they found more than 100 unread scripts in his office. That's the kind of reader you don't want for your script.
Continue on SolPix